IPO Prospectus introduces potential investors to company products "Personal Branding" and an exclusive pharmaceutical download "Ipodoximillion." A survey for interested parties seeking artistic collaborators is enclosed, plus a DVD of "Infomercial."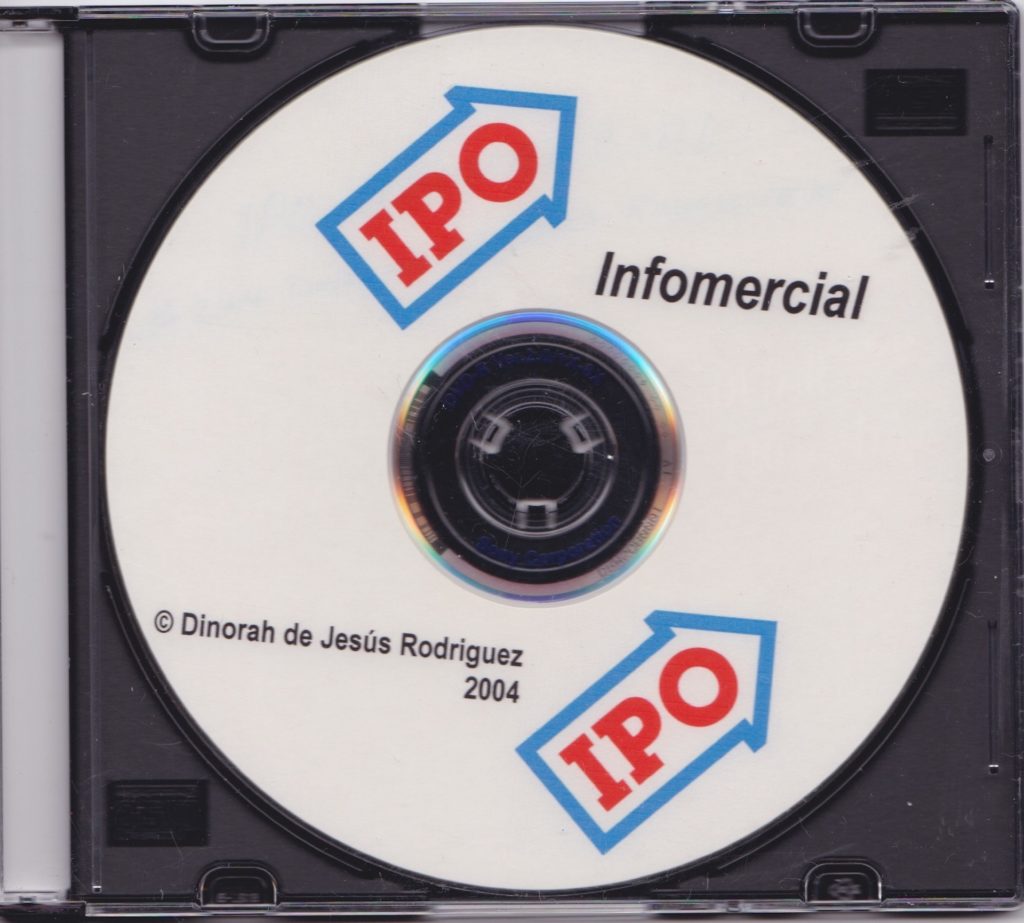 ---
IPO Bored Room was presented by Miami Light Project Here and Now Festival in March 2005. Read the New Times review here.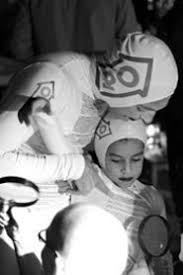 ---
IPO Training Manual comprises individual pages to be collated by the user according to their interests. Includes: IPO Best Practices, Intricate Pattern Overlays, Dr. O Paper Doll, wallpaper and newswires.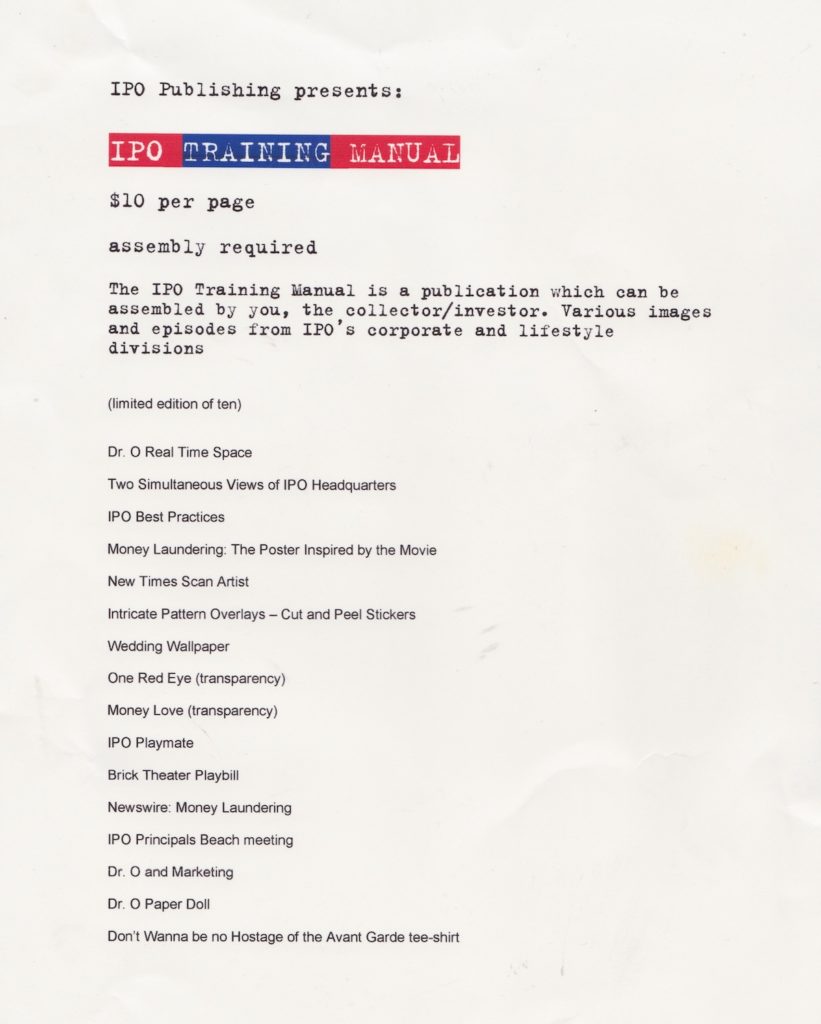 ---
Scan Artist is a cathartic performance experience in which machine/technology objects are destroyed via dramatic physical force by Dr. O, asserting the worker's power over them. Safety precautions are in place at these events.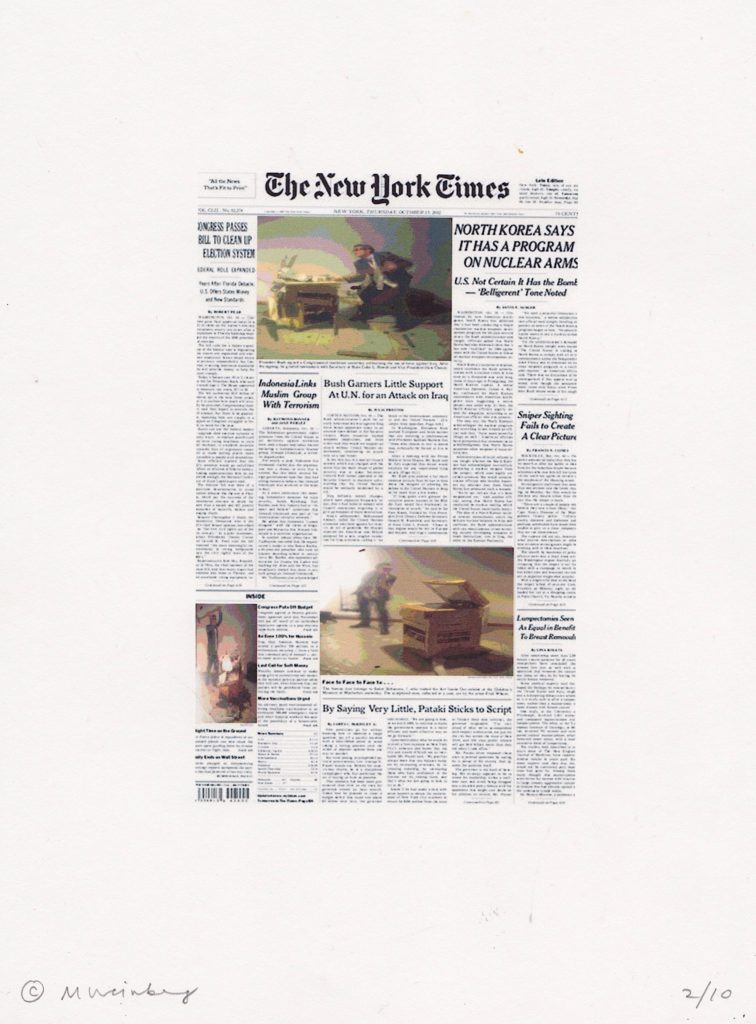 ---
Flipping Unreal Estate was performed at the Brick Theater in Brooklyn, NY